Payment for professional services is due at the time dental treatment is provided. Every effort will be made to provide a treatment plan which fits your timetable and budget, and gives your child the best possible care. We accept cash, personal checks, debit cards and most major credit cards.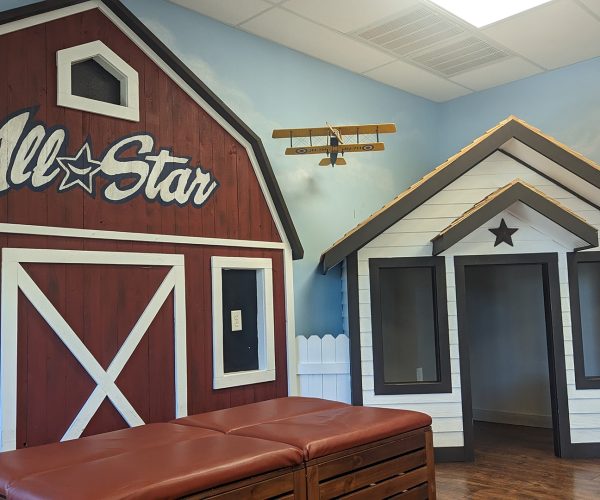 The proof is in our patients
348 5-star reviews in Harker Heights, TX and counting…
My son was referred to this office from another dentist office. The new patient process was very easy and convenient. The office had a very welcoming and kid friendly atmosphere. Our visit with the dentist and assistant was very informative and professional. Check out and appointment making process was simple and quick. I was very impressed with this office. I feel very comfortable going into my son's next appointment. Highly recommend.
My children love them. My daughter went to other dental offices and had horrible experiences at a young age. A friend recommended All Star to us a few years ago and we have not looked back. All three of my children love all the staff. They are very caring, accommodating, and all around make the checkup or follow up for needed dental work easy and relaxing for them. Would recommend them to everyone.
Before we started at All Star my autistic daughter hated the dentist. She wouldn't sit in the chair let alone let someone willingly into her mouth. Dr Wyatt changed all that. He is the best dentist my daughter has ever had. He is kind, patient, caring, and thorough. I can't say it enough how much I recommend this dental office and Dr. Wyatt. Every hygienist we have had has been awesome also. Everyone is so friendly and take extra care with my autistic daughter. If it wasn't obvious I HIGHLY recommend this dentist office.
Your dental office in Harker Heights, TX
We are conveniently located in Harker Heights, TX.